Physiotherapy at Smithville Chiropractic Clinic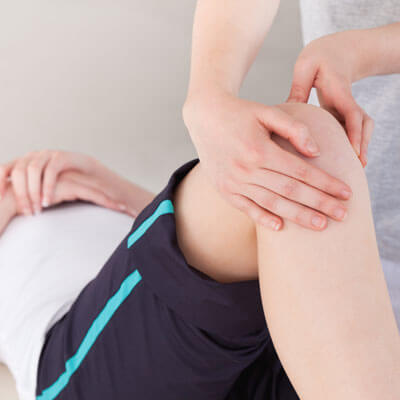 As primary health care professionals, we combine our in-depth knowledge of anatomy and body function with specialized hands-on clinical skills to assess, diagnose and treat symptoms of illness, injury or disability. At Smithville Chiropractic Clinic, the physiotherapist is professionally certified and regularly participate in advanced courses in manual therapy to study the most current treatments and techniques being adopted in our industry. Our practitioner strives to provide you with the unique skill set and proven treatment methods needed to help successfully rehabilitate your injury.
With your optimal health and independence in mind, we take a holistic approach to treatment. Assessments performed at the clinic examine your entire body. Here's why: There exists an intricate connection between all parts of the human body. The body therefore should be viewed as a "whole," rather than in isolated sections. Since there is a correlation between all of the body's systems, the health of one system can ultimately affect the others. Health care providers need to acknowledge the complexity and interconnectedness of the human body in order to provide solutions that will truly heal our patients. At Smithville, our goal is to restore, maintain and maximize your strength, function, movement and overall well-being by treating the source of your pain rather than the symptoms.
When you make an appointment with our physiotherapist, we will spend the entire duration of your appointment with you. You will not sit with an assistant, a heat pack or a machine! We pride ourselves in our work and will spend the necessary one-on-one time with you while you are in the clinic.
Our physiotherapist promotes a proactive, self-management approach to your rehabilitation. We prescribe personalized therapeutic exercises, and provide you with essential education about your body, what restricts your motion, how to restore your mobility and independence, and how to avoid or prevent bodily harm.
At Smithville Chiropractic Clinic, we are always happy to answer your questions. Contact the clinic today to speak directly to our physiotherapist.
Manual Therapy Physiotherapy
Manual therapy is a comprehensive, hands-on approach, designed to normalize soft tissue (myofasical layer) and alleviate mechanical and visceral restrictions affecting the body.
The physiotherapists at Smithville Chiropractic Clinic performs this therapy. The ultimate goal of manual therapy is to assist and facilitate the natural healing processes of the human body.
CONTACT US »
---
Physiotherapy Smithville, West Lincoln, Grimsby ON | (905) 957-1711