Smithville Chiropractic Clinic Can Help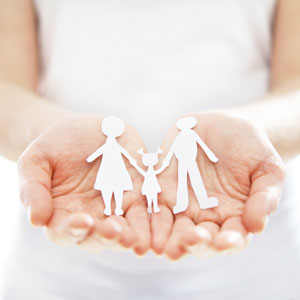 At Smithville Chiropractic Clinic, we strive to provide unique and cutting edge services that can change your life. We believe that through chiropractic care, your body may heal thoroughly. Give chiropractic a try and experience the difference it can make in your life.
Your journey toward health and a supporting team awaits you, so let's get started. We can help you.
Newborns and Infants
Birth can cause trauma to your baby's spine that can create problems for your child later in life. We'll gently care for your newborn and infants to give them the best foundation for a healthy life.
Teenagers
With growing pains and the ever-increasing demands on our teenagers, we're seeing more and more scoliosis in teenagers. Scoliosis is a condition where your spine changes curvature (in the wrong way). Nowadays, teenagers are more prone to scoliosis because of their daily life activities, such as playing video games and studying for a long time without changing their posture.
Chiropractic care and massage therapy can drastically help teenagers improve their posture, eliminate stress and ensure an active lifestyle.
Adults
We provide chiropractic care to help adults with work-related injuries, auto accidents, sports injuries, headaches, shoulder pain, back pain and migraines. We also help athletes improve their performance by minimizing the interference on their spine caused from rigorous training and workout sessions. And, our favorite type is helping those looking for wellness and maintenance care for a healthy, active life.
Get Started Today
Call Smithville Chiropractic Clinic to know how we can help you through chiropractic and massage therapy.
CONTACT US »
---
Smithville Chiropractic Clinic Can Help | (905) 957-1711